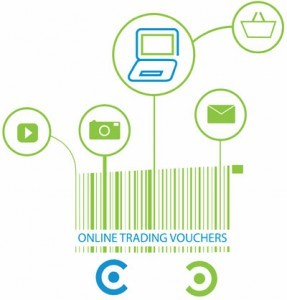 The LEO Trading Online Voucher has proven to be a huge success for many of 2Cubed's clients in the past. The Trading Online Voucher scheme offered by local enterprise offices has proven to be a great support to many businesses and start ups as many have been awarded grants up to €2500 to help grow their business.
The purpose behind the Trading Online Voucher scheme is to not only provide financial assistance up to €2500 to aid businesses to trade online but also to provide training and advice on how best your respective business can operate and thrive successfully in an online environment.
The core objective of the scheme is to help small businesses grow their sales, exports and ultimately increase job creation. Small businesses throughout Ireland can now apply for digital vouchers to assist in helping their businesses trade online. Up to 1000 vouchers will be available for qualifying businesses through the entire network of 31 Local Enterprise Offices (LEOs). Not enough customers seem to be aware of this excellent scheme and the fact that they can get a eCommerce Website Grant.  Their is fantastic support that's currently available from the Local Enterprise Office to support businesses that want and aim to trade online.
Who is eligible to apply for a Trading Online Voucher?
The vouchers are targeted at businesses that have a limited online trading presence
less than 10 employees
turnover less than €2 million
applicants must be registered and trading for minimum of 12 months
The Trading Online Voucher is used regularly by businesses for:
IT consultation
Development or upgrade of an e-commerce website
Implementing Online payments or booking systems
Purchase of Internet related software
Purchase of online advertising (this purchase cannot make up any more than 30% of approved Voucher costs and can only be drawn down in one payment phase)
Developing an app (or multi-platform webpages)
Implementing a digital marketing strategy i.e. Social media marketing
Consultation with ICT experts for early stage adopters of online strategy
Training/skills development specifically to establish and manage an online trading activity
Download the Trading Online Voucher Application Form
To download the Trading Online Voucher application form click here.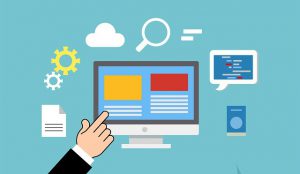 2Cubed specialise in delivering functional web design that exceeds clients' expectations and performance. If you would like to get a eCommerce Website Grant and get your website created and benefit from the Trading Online Voucher which covers for funding up to 50% of your expenditure, please contact 2Cubed for more details. You can call us on 01-9058114 or 051-440425, email hello@2cubed.ie or else get in touch using the live chat on our website!