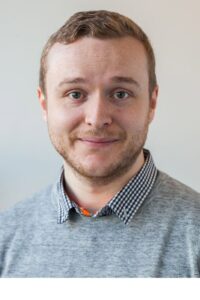 Stephen is our in-house content writer and has a Degree in Digital Marketing from Dublin Business School. He has experience writing content in the digital environment, focusing on SEO especially allowing companies to grow and build their online audience.
Stephen has an easy to read writing style that allows him to convey complex ideas in a way that is way that is easily consumable by all audiences. Producing content that can be consumed by both the casual and informed reader with ease helps Stephen maximise's our clients readership, attain a level of authority in their chosen area and minimise their websites bounce rate.
Why is Content Writing important?
The majority of organic traffic to your site will be as a result of visitors looking for an answer to a particular query that they have. Now, this may vary wildly depending on your industry however, the goal of a successful website is to ensure that they appear as close to the top of the search results for any queries that relate to their products or area of expertise. The most effective means of doing this is through the use of intriguing and informative content.
Consistently appearing high on the search engine results page and effectively answering site visitors queries with your content will see your website develop a level of authority in the eyes of site visitors. This authority drives up site traffic numbers, encourages content engagement and helps nurture leads down the sales funnel.
If you have any questions about our Content Writing offering then Click Here to Get in Touch.