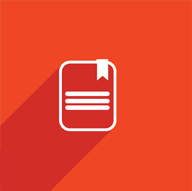 2Cubed has expanded to include a specifically tailored content writing service. As well as providing website creation and development, we now offer expert content writing and online copywriting.
Every business needs to have SEO optimised, unique custom content in order for their website to be successful. Professional, readable webpages will build your brand and ensure your company looks professional, helping you to grow your business and ensure you increase your visitor numbers and rankings on search engines such as Google and Bing.
2Cubed offers specialist Search Engine Optimisation in order to best maximise your Google rankings to help you appear on the first page of results. We analyse high-ranking search terms and keywords for your field of business, and integrate these into custom webpages, specifically written with your customers in mind.
Our expert copywriter is an award-winning blogger and journalist, with over a decade's experience in writing online content for websites worldwide.
We offer competitively priced content writing and SEO options to all our customers, meaning your new website goes live with the greatest chance of success.