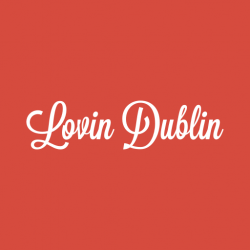 2Cubed is delighted to be working with the Lovin Group, looking after their range of websites including Lovin Dublin, Lovin Manchester, Lovin Dubai, and much more.
Since 2011, The Lovin Media Group has been publishing stories that captivate millions of people around the world.  They are one of the fastest-growing media companies on the planet with more than 100 million pieces of content viewed per month on our 33 channels across two continents.
The Lovin Group is one of the most exciting companies in Ireland, and we are enjoying working alongside them to present their fresh and unique content to visitors not just in Ireland, but across the world.
Get A Quote
Phone us on
051-440425
,
01 905 8114
or if you'd prefer you can fill out our 'Get a Quote' form below and we will be in touch very soon.
Data Protection Notice:
The information you supply to 2Cubed through this form will be held and used by us solely for the purpose of responding to your request and will not be retained for any other purpose. Please ensure your details are correct before clicking send.