Website Redesign
Is your website outdated or not meeting your business needs? Here at 2Cubed we can help! We specialise in creating professional, bespoke Web Design solutions that align with your brand, engage your audience, and drive conversions. Contact us today to learn more or get a quote below.
Website Redesign Quote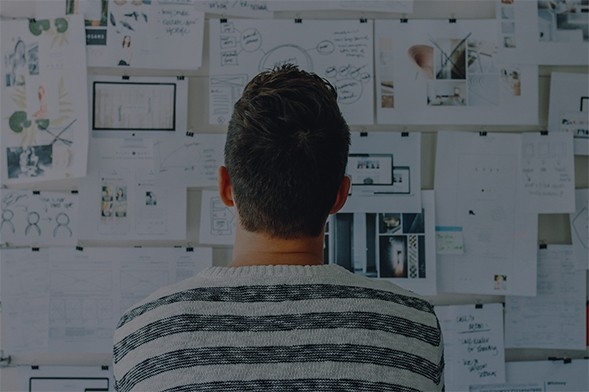 Bespoke Website Redesign
Website Upgrade
2Cubed Web Design specialises in professional, bespoke website redesign and website upgrade services in Wexford and Dublin. We provide unique and creatively designed bespoke websites for our customers. We work with our clients from a wide range of industries including, SMEs, Beauty, Healthcare, Construction, IT, Charity and Tourism. The Google algorithm is always changing as is the global demand for products and services within these industries, therefore it is more important than ever to keep your website fresh and updated. Here at 2Cubed we have a skilled team of Web Designers and Web Developers that will work with you to achieve your online goals.
Stay up-to-date
Should I Consider A Website Redesign or Upgrade?
We can take your existing website and redesign or upgrade your website with the latest technologies. Currently one of the most important things to consider is, is your website mobile responsive? Older websites may not be programmed for Responsive Web Design features such as this. With the majority of people now browsing the web using their mobile devices this is essential to ensure that your website has a positive User eXperience and will keep your customers coming back. Website Redesign Ireland is a great way for businesses  to update their existing website to improve users experience and increase conversions. 
Chat Today About Your Website Redesign or Upgrade
Website Review
If you have not updated or redesigned your website in quite some time, it may appear outdated or not fully functional and user friendly as your competitors. That's where we can help here at 2Cubed our talented team of Web designers will work with you and help you decide how best to improve and rejuvenate your website to ensure it is reaching its full potential. With a website redesign or website upgrade with 2Cubed you can rest assured that your website is unique, bespoke, fully functional and performing well. We also offer a wide range of support services including website maintenance and management and Digital Marketing and SEO, so you can relax, safe in the knowledge that we are looking after it all for you. 
Here at 2Cubed we are passionate about helping businesses reach their full potential online. If you would like us to review your website and give you some suggestions on where improvements could be made in terms of a website redesign or website upgrade then please get in touch. We would be happy to give your website a review to suggest improvements about how it can be redesigned and/or upgraded to increase your business.
There are a number of reasons to consider a website redesign or website upgrade for your website as the web is ever-evolving as are the expectations of end-users, it's very important to deliver a user experience that customers have grown to expect.
Have you found that you have been losing business online the last couple of years or more?

Do you know which exact website pages your visitors are viewing or not viewing?

Do you know if your website is user-friendly and easy to navigate?
Frequently Asked Questions
Is redesigning my website important?
Redesigning your website is important as it presents a perfect opportunity for you to improve the design, functionality, SEO and site performance of your website. 2Cubed specialise in professional, bespoke website redesign and website upgrade services in Wexford and Dublin.
Can 2Cubed redesign my existing site?
Yes! Here at 2Cubed we have a talented and skilled team that will redesign your website to improve its functionality and performance.
I want to redesign my website but I'm not sure how to go about this can 2Cubed help?
Yes! We can help you improve your website's look and functionality, contact us today.
Will a website redesign boost my sales?
Improving your website's design and functionality can boost your businesses credibility and user experience resulting in increased sales. Make sure that your website works on all devices and has conversion at the forefront of your website is the key to get more sales and visitors to your website and we can help you with that!