Web Design Quote & Website Development Quote
Web Design Quote

Contact Us to get your Web Design Quote now or schedule a call to go through your requirements. - Typical response time within 1 hr!
Wexford Office
051 440 425
Dublin Office
01 905 8114
Web Design Quote, Website Maintenance Quote or Web Development Quote
Web Design Quote
Website Design Quote from 2Cubed is an Award Winning Website Design Company in Ireland with offices based in Wexford & Dublin. 2Cubed provides a range of online services for small and medium enterprises including Web Design, Website Development, and eCommerce Website Design. We offer well-designed and appointed websites for all levels of business. Why not get in touch and get a Web Design Quote from 2Cubed Web Design Wexford and Dublin also help monitor and assist your progress post-launch, so that you're given every chance to grow your website or application into a booming online business.
Get in touch with us today here at 2Cubed for your Web Design Quote. Our award-winning team will work with you to design and build a website that suits you and your customer's needs. Show off your company's strengths with new landing pages and fully functional features across your website. We also provide after-service care for all your website's needs, including Website Maintenance, Website Hosting, Digital Marketing and SEO Optimisation.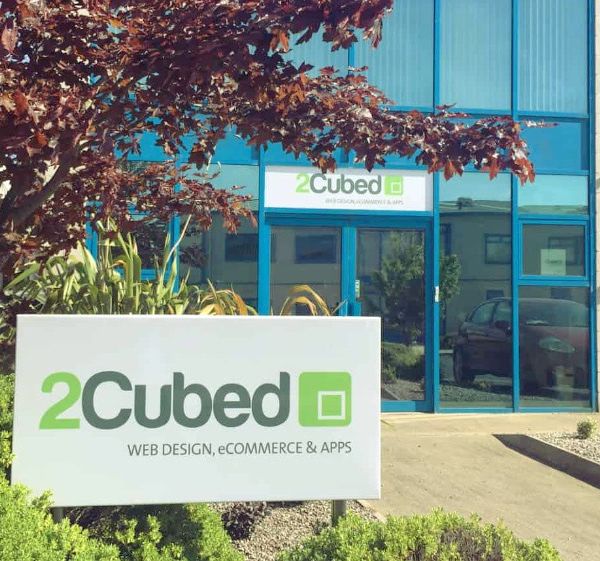 Award Winning Team
Expert Web Designers
Web Design helps connect your brand to your new website through branding, visuals and the overall flow and ease of use of your website for users. By speaking with our experienced team of web designers and developers you can fully understand the best features and pages your website will need to succeed.
Our expert award-winning team in Web Design and Web Development will build the website of your dreams so you can stay ahead of the competition. Complete our Web Design quote form today to get started. Here at 2Cubed, we specialise in building bespoke, responsive websites. Our team has skills spanning across apps, database development, interface design, Web Design and Website Development. We love a challenge and our passion is creating unique websites to help small and medium enterprises thrive. For your Web Development Quotation fill in the form above today.
Meet the Team
View Portfolio
Frequently Asked Questions
How do I get a web design quote?
Getting a web design quote has never been easier, you can do it in seconds. You can contact us on a number of platforms you can fill out our Get a Quote above, email hello@2cubed.ie or contact us on WhatsApp or by phone and we will get back to you within the hour. We love welcoming new clients and working with you to create your new Website, we look forward to hearing from you.
How do you quote a web design?
We will review our questionnaires, either meet or have a Zoom call and determine what your company's specific needs are. Once we have had our initial consultation with you and have a good understanding of what you require in terms of visuals, functionality and design. We will assess how long this project will take our team to create and develop. If you request any custom features such as a booking form or require an app to accompany your website this will take our team longer and will be accounted for in the quote. The quote will be very specific to your needs and customised to your requirements.
What should a web design quote include?
A web design quote is a detailed breakdown of all aspects of web design and web development required by the client. This includes the initial web hosting, the web design and branding requirements. The functionality requirements, the web development process and the content creation and content upload to the website and any other aspects that must be considered before the website goes live. This includes any additional services including website maintenance and management, digital marketing and SEO and any other specifications outlined by the client. It has never been easier to get a quote from us here at 2cubed simply click here, fill out the brief questionnaire and we will be back to you within the hour.
What is a quote for a website?
A quote for a website design is essentially a breakdown of the costs and charges in order to design and develop the website. The web design agency will provide a document with a breakdown of the costs based on the time it will take to design and develop while considering the requests and functionality requirements of the client. Usually there will be several options to choose from depending on the extent of your project and any additional services you may require.
How do you price a web design?
The web design price is provided on a case by case basis, considering the extent and requirements of each project. The web design agency will assess how long it will take each department to design and develop and create the content for the website. The extent of the project, specifications, requirements and any additional services requested by the client will be taken into consideration.
How do you design a website quote?
You can request a quote by completing our Get a Quote form here https://2cubed.ie/web-design-quote/, email hello@2cubed.ie  or contact us on WhatsApp or by phone and we will get back to you within the hour. Here at 2Cubed we will consult with you to gain an understanding of your needs, vision and budget. We will then work with your specifications and business objectives in mind to provide a quote for the design of your fully functional and bespoke website that represents your brand. If you require content writing or any additional services such as Website Maintenance, Digital Marketing & SEO services we will also quote for those. Each quote is designed on a case by case basis. 
What should a web development quote include?
A web development quote should include a breakdown of the costs associated with the process of developing your website. This will include the design and branding of your website, the programming and the content creation. It will also consider the requirements in terms of functionality that is needed for your website. If you require additional services such as ongoing management and maintenance or digital marketing and SEO it may also factor these in.
How do I choose the best web design company?
Selecting the right Web Design Company to create your website is one of the most important decisions you can make. It has a direct impact on the future of your business. Key areas to focus on would be the Web Design Agencies Portfolio, Customer Reviews, Price and Services Offered. At 2Cubed we have an extensive portfolio and superb after service care along with a wide range of services to choose from at a competitive price.
How to get a Website Maintenance Quote?
At 2Cubed, we understand the importance of maintaining your website to ensure it is up-to-date, secure, and functioning at its best. If you're looking for a website maintenance quote, simply fill out the form above and we will get back to!