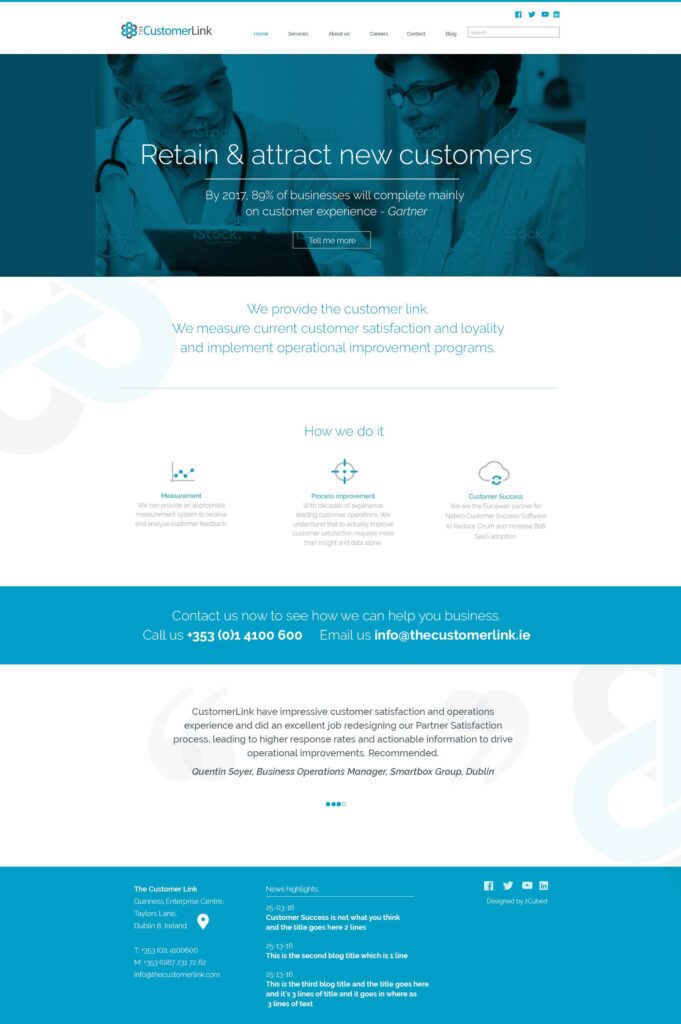 We recently launched the brand new website for CustomerLink, a Dublin-based business which can improve customer engagement and customer satisfaction, helping companies improve their business results.
The CustomerLink Feedback Tool can help properly monitor and analyse customer feedback and employee engagement, allowing businesses to implement improvements to increase productivity and build their businesses.
Get A Quote
Phone us on
051-440425
,
01 905 8114
or if you'd prefer you can fill out our 'Get a Quote' form below and we will be in touch very soon.
Data Protection Notice:
The information you supply to 2Cubed through this form will be held and used by us solely for the purpose of responding to your request and will not be retained for any other purpose. Please ensure your details are correct before clicking send.