Energia Rewards
Engeria came to 2Cubed looking for an expert web design and web development agency to build a bespoke solution to house their popular programme, Engeria Rewards. Engeria is an Irish energy company that holds the biggest wind farms in Ireland and is focused on renewable technology. It has been in operation since 1999 and since then has grown to become Ireland's leading energy provider powering 18% of the entire electricity of Ireland. They work towards a sustainable future and power over 280,000 homes in Ireland with 100% green electricity. To date they have invested over 1 billion euros in the energy market in Ireland and innovation is a key driver in everything they do.
Energia pride itself on making its customers happy and is ranked the most-trusted energy provider in Ireland. Their Trust Pilot reviews show how customer-centric this company is.
Visit Live Site
Client Brief
When Energia came to 2Cubed Website Design to develop a brand new, modern, and ultrafast website, we were excited to work with such a customer-focused and innovative brand. With the level of customer care this company offers already, the brief was simply to expand on this area and give back to their loyal customers with rewards.
It would involve using website development to create a client portal that would enable customers to be rewarded for their loyalty, it was to be a 'virtual loyalty community'. Customers would be able to log in and enjoy the 100s of ever changing discounts and competitions. From a choice of services and products, delivered by an extensive range of partnering brands. AIG Insurance, Sketchers and QPark discounts are available and there are free cinema tickets up for grabs or a give-away iPad competition. The Energia Rewards' website has something for everyone!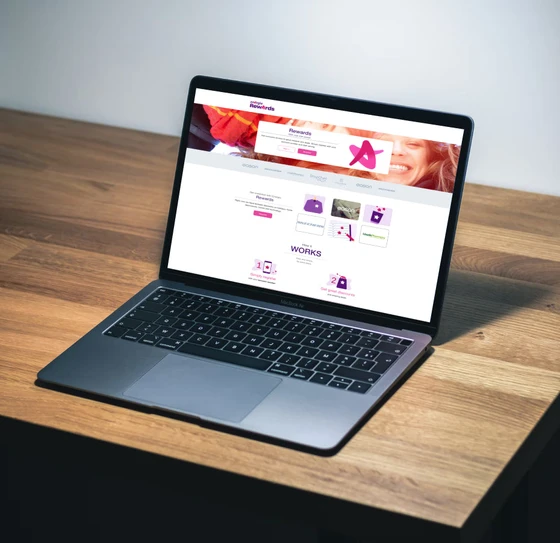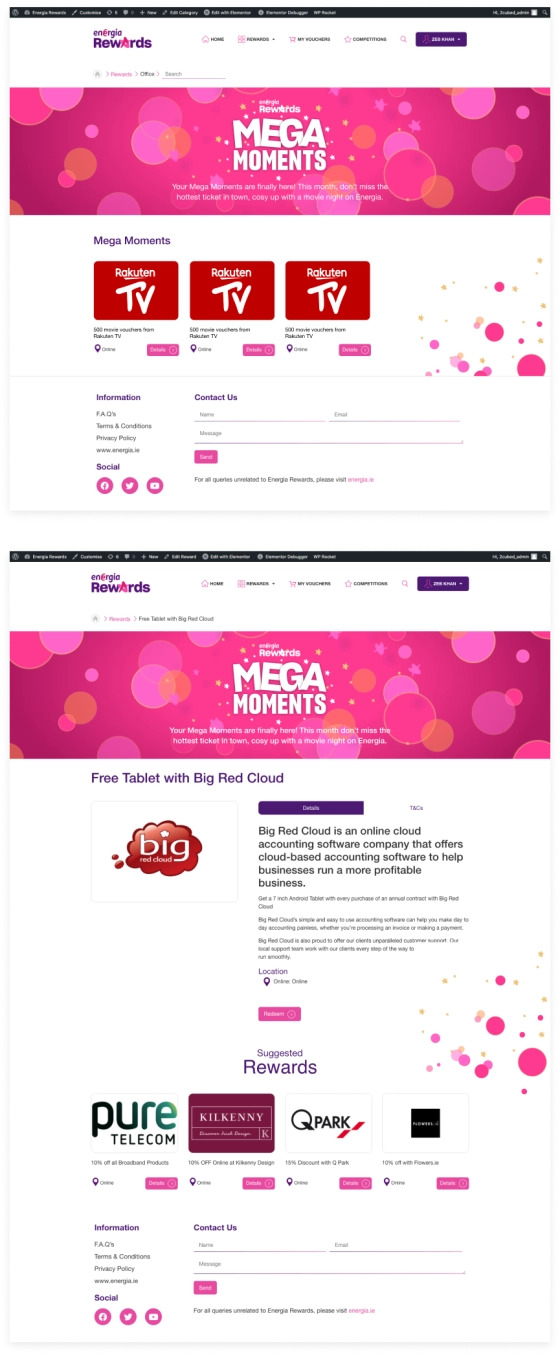 Solution
The best way to approach this client brief was website customisation. WordPress by default is open source and doesn't provide a log-in portal as standard. Our developers got to work and created a beautifully bespoke solution to web design that is highly-functional, yet simple to use and keeps the customer experience at the forefront of mind. We built a customised web portal that is accessible through a unique URL, username and password. Each user has an individual dashboard that organises and presents user information based on user login credentials and personalised settings.
Once logged in the user can easily navigate discount categories and with just one-click to enter competitions. There is an easy-to-access area for the customer to store their vouchers and a QR code is generated that can be scanned by phone or printed as a PDF to be able to redeem.
Some of the bespoke functionalities added to this website were:
QR Generator

UX & UI Design

Connecting Complex Systems

Interface Design

Adaptive Web Design
WordPress Development
Content Management System (CMS)
Customised User Content