eCommerce Website Design & Development
At 2Cubed our experienced team specialises in creating customised eCommerce Websites that are user-friendly, visually appealing, and optimised for search engines. We understand the importance of having a strong online presence for any business and eCommerce Web Design is a great way to improve your businesses conversions. Contact us today for your free eCommerce Web Design Quote.
eCommerce Website Design Quote
eCommerce Website
Grow Your Online Business
eCommerce websites allow customers to buy services or products online. Whether it's a booking system or a shopping cart, standard or non-standard we can do it. We have years of developing payment gateways and shopping experiences for our customers and can advise in the best way forward to suit your business. We are expert providers of Woocommerce Development in Dublin and throughout Ireland. It has become easier and easier to sell online, and with 2Cubed's bespoke eCommerce website design platform, the process is absolutely painless. Our team of web designers will design the perfect eCommerce website for your business.
eCommerce Specialists
eCommerce Website Design | WooCommerce Web Developers
2Cubed has integrated online shopping with many of the online payment gateways. We offer fully eCommerce custom development with APIs and a number of payment gateways with Stripe, Global Payments and Paypal but we can use whichever payment method suits your business. Recently, we have created new eCommerce websites using services such as WooCommerce and Shopify, and integrated online shopping solutions with Sagepay, Stripe or Global Payments.
We have created websites custom websites for Shopify and Shopify Plus which provides high-growth merchants with a customisable solution without the need for large investments of time, money, or resources. We have also provided open-source eCommerce design integrated with Salesforce, Sage and SAP to give a company full integration of stock and invoicing from start to finish.
Bespoke, flexible web design to meet your needs
We build beautiful bespoke customer friendly websites working with you every step of the way. All our web designs are tailor-made website that aligns with your brand identity.
View Projects
Online Payment Integration
Integrated with Online Payment Gateways
We also do custom online payment options if you just need a system that requires payment for single items or for training, events, booking courses or accommodation. We use many of the latest platforms to design eCommerce websites and choose the best to integrate and customise depending on the business involved.
Payment systems we frequently use and highly recommend include Stripe and Paypal. We also have experience integrating payments with Sagepay, Global Payments, Google Checkout, Worldpay and many more. If you have any questions about how we can help you with your online payments, please contact us.
We build custom widgets and plugins for WooCommerce as part of our eCommerce Website Development and fully bespoke eCommerce systems.
Bespoke eCommerce Solutions
Custom eCommerce Sites On The Latest Platforms
We also provide osCommerce upgrades to other open-source platforms such as PrestaShop, Woo Commerce & Shopify. Data Migration for osCommerce and Shopify and also Data Migration from osCommerce to Woo Commerce. Migrating between different eCommerce platforms might seem like a daunting task but we can help you get your eCommerce business up and running in no time.
Every eCommerce website we create is unique and tailormade to maximise your business's potential. We carefully design bespoke online stores that are highly performant, accessible and user-friendly so your customers can find what they are looking for.
Our tailored eCommerce solutions focus on enhancing user experience and performance to maximise your online store conversions.
Get Started Today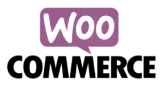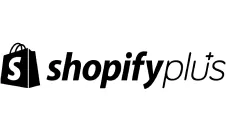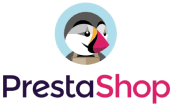 Frequently Asked Questions
What is eCommerce web-design?
eCommerce web design is the process of creating an online store for your business to digitally target shoppers. We wireframe and design the UX/UI in order to increase sales, ensure that the product is easily purchased and the checkout is as simple as possible along with offering as many options as possible to checkout.
Can 2Cubed design an eCommerce website for my business?
We are expert providers of WooCommerce Development in Dublin and throughout Ireland. It has become easier and easier to sell online, and with 2Cubed's bespoke eCommerce applications that make WooCommerce, Shopify etc enhanced the process is absolutely painless.
Do I need an eCommerce website?
If your business sells products/services an eCommerce website is essential. It allows you to have an online marketplace. People can purchase products or services at a time that is convenient for them. At 2Cubed we design and create your bespoke eCommerce website.
Can I transport the products from my current site to my new eCommerce site?
Depending on the format of the export even if in XLS we can import into a new system. Directly from one system to another can be done easily or we can connect an API that will import from. If they are already on WooCommerce or Shopify then it makes it that bit easier.
How do I manage the products and services on the eCommerce site?
At 2Cubed we provide training on how to manage your website, we will show you how to change and add content, image and manage products and services on WooCommerce or Shopify.
How do I get an eCommerce Web Design Quote?