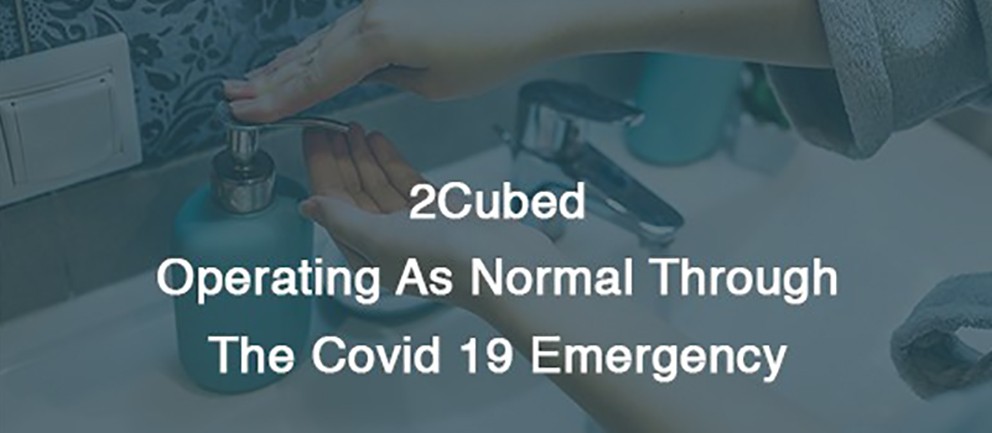 Coronavirus (Covid-19) poses many challenges to us all as a society. We want to assure all of our customers that we are operating as normal during this period of uncertainty. Our ability to support you remains unchanged.
Utilising your website
With footfall likely to drastically decrease over the coming weeks, now is the time to utilise your website to its maximum potential. Sales via traditional channels may be hit hard. Offering customers an online platform to purchase products or services gives you the option to grow your business during this period of uncertainty.
The level of service you receive from us will be as normal. Whether you require urgent updates or development to help your business or if you are just looking to get a message or update out via your website to communicate to your customer base, please contact us and we will do all we can to assist.
Contact us
2Cubed staff are fully equipped to work remotely, if required. The technology and cloud based services in place, allow us to operate normally.
We are here to help support you and your website. Please Contact 2Cubed with any questions you may have. We are on hand to support you.

You can also call us on 01 905 8114 or 051-440425, or email hello@2cubed.ie
The 2Cubed team.
If you or someone you know displays symptoms of Coronavirus, please follow the measures set out on the HSE website – https://www2.hse.ie/conditions/coronavirus/coronavirus.html
Get A Quote
Phone us on
051-440425
,
01 905 8114
or if you'd prefer you can fill out our 'Get a Quote' form below and we will be in touch very soon.
Data Protection Notice:
The information you supply to 2Cubed through this form will be held and used by us solely for the purpose of responding to your request and will not be retained for any other purpose. Please ensure your details are correct before clicking send.