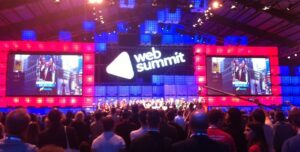 2Cubed attended the Web Summit again this year, keeping up to speed on the latest trends, ideas, and innovations in web, app, and software development for 2014 and far beyond.
The first day of the 2014 Web Summit once again proved an enlightening experience, with a host of interesting speakers from around the globe speaking on a range of topics. Taoiseach Enda Kenny praised Ireland as a place for enterprise, but more significant was a similar utterance from Stripe co-founder John Collison. The Limerick native has grown Stripe from a company of two to over 160 in just four years, opening an office in Silicon Valley, but believes Ireland is still a great place for budding businesses and start-ups.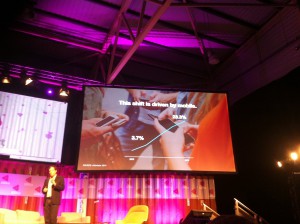 Adobe's Mark Zablan spoke about the rise in subscription-based services (something 2Cubed is familiar with, from our work with the FileMe Mobile Storage application), while Matthew Garrahan from the Financial Times discussed the rise in video content as a way to connect with customers, and the importance of having an authentic voice when reaching your target audience.
Paul Macinnes, who claims to have invented live blogging in the past, echoed this sentiment, speaking about how the Guardian see the future of online content as combining video and written content.
Forbes' Lewis Dvorkin believes "good content is hard to produce", and had an extremely insightful conversation with Flipboard's Mike McCue and Jimmy Maymann of the Huffington Post on the future of online media.
The rise of mobile was a common theme throughout the day, as Facebook's Erik Johnson testified, but admitted that eCommerce websites need to do more to reach their target markets. According to Johnson, "Over 40% of users begin browsing on one device and finish shopping on another device."
Having a simple shopping experience from start to cart (a term I've coined myself, but that's bound to catch on!) is essential, with Steven Guggenheim from Microsoft asserting that "shopping cart engagement gets better the quicker a site is".
Some of these things can be the difference between a successful website or mobile application and one that fails. Similarly, a good website can even be the reason why a business succeeds or doesn't.