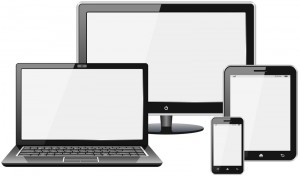 For your website to reach the biggest audience, you'll need it to have a responsive design. This ensures that it works just as well on mobile phones and tablets as it does on laptops and computers. Look at the stats below just to see how important the smartphone is when trying to reach your target audience:
68pc of smartphone or tablet usage occurs at home.
57pc of young Irish adults admit they prefer to communicate digitally.
Those under 40 years of age spend on average two-and-a-half hours online each day.
While Irish teens have on average 50 apps on their smartphone/tablets, just six are used on a regular basis.
Women prefer smartphones or laptops for online shopping.
Irish men are the greatest users of new – generation tablets.
One in six phones in operation worldwide is now a smartphone.
Irish internet users now spend an average of €1,392 online per year.