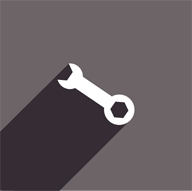 Many of our customers use Google Apps for Business as their email provider, as it's an extremely user-friendly email platform, which allows businesses to view their email on all devices from computers to macs, to smartphones and tablets.
2Cubed can help your company set-up their own personalised email accounts using Google Apps set-up, and assist you through every step of the process. Alternatively, we can do all the hard work for you, so all you have to do is login and press send!
We also offer assistance for people having email troubles, and as we are greatly experienced in this area, we can save you hours troubleshooting, and get to the root of the problem quickly.
In fact, we use Google Apps for our own 2Cubed email, and find it excellent, especially as it integrates with other Google services such as Calendar, Drive, Google Plus, and lots more.