WordPress Maintenance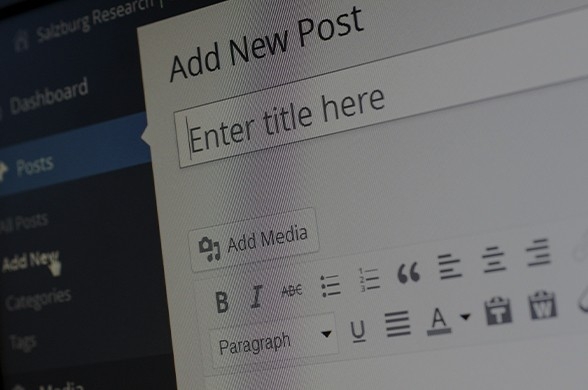 Specialists in WordPress
Maintain your Website
2Cubed specialise in WordPress maintenance in Ireland for your website. Whether you choose to host the website on your own hosting or through one of our own hosting packages, our expert team are well equipped to handle all WordPress related updates / patches and optimisation. We can help to maximise your performance and ensure your site is fully secure and managed. We offer a number of key WordPress maintenance services:
Core WordPress updates
Plugin updates
Theme updates
Daily backups
24/7 Security and Malware Monitoring
SSL configuration (may incur additional cost)
Speed Optimisation
PageSpeed (image + file optimisation)
Uptime Monitoring (to ensure your site has minimal downtime)
Website Maintenance
We provide complete website management and web maintenance services.
WordPress
We use the market leader WordPress as our content management system (CMS) of choice.
Security
Our security systems are tried and tested to ensure your website is safe.
Updates
Our update service will teach you how to manage your content through in-depth, easy-to-understand training sessions.
Efficient
Hosting Solutions
As well as offering maintenance services for your site, we are on hand to answer any questions you have regarding website hosting for your WordPress website. A number of factors need to be considered when choosing a hosting plan and we offer a number of packages to help you along the way.
Expert
WordPress Support
By choosing 2Cubed for your WordPress maintenance, you are in the best place possible. Our support ticketing system allows you to create a support query by email which will be responded to as fast as possible or else we are always available on the phone if your issue is more urgent. Our dedicated team of experts ensure that your request is dealt with in a timely and professional manner.
Frequently Asked Questions
Does WordPress need maintenance?
Yes, all WordPress websites need regular updates and maintenance to ensure that they are reaching their full potential and continue to provide a fully functional and positive User eXperience. 
What does WordPress maintenance involve?
WordPress maintenance involves updating the website to the latest version of WordPress, updating the plugins on the website and installing new plug-ins as required for the functionality of the website. Most importantly it secures your site against a wide range of possible threats and ensures the site and content including text and images are new and engaging, optimising the SEO on a regular basis to ensure that your website is performing at its highest possible level and growing your business' online presence.
What is WordPress site maintenance?
WordPress maintenance is a process that requires you to undertake several tasks that help you to secure and optimise your website and ensure it continues to operate at its highest possible level and provide a fully functional and positive User eXperience to visitors. At 2Cubed our skilled team carry out these processes weekly and monthly depending on the website's requirements so it's one less thing for you to think about.
How long is WordPress Maintenance?
The length of time it takes to update a WordPress website is assessed on a case by case basis depending on the size of the site, the purpose of the site and the variety of plug-ins on the website. If the requested maintenance involves content updates or SEO services this is also taken into consideration.
How much does Wordpress Maintenance cost?
The cost of WordPress maintenance depends on the extent of the maintenance required. The factors that are taken into consideration include the licences needed for the plug-ins on the website, these must be paid for annually. Other factors include the functionality of the website and the requirements to ensure it meets its full potential including content updates, addition of new plug-ins and security updates. Here at 2Cubed our management and maintenance quotes are designed on a case by case basis.
Can 2Cubed maintain my WordPress site?
Yes, our award winning team here at 2Cubed are experts in WordPress maintenance and management. Along with carrying out the scheduled updates on the website our developers can identify areas in need of improvement to ensure that  the site can be optimised and reach its full potential. We work with you to understand the growing needs of your business and ensure that your website grows and develops as your business does. 
Why is Wordpress maintenance important?
WordPress maintenance is essential for all WordPress websites as it plays a huge role in ensuring your website is secure from any possible threats including malware and SQL injections. It is important as it also includes taking backups, running malware scans, optimising your website's SEO and performing at optimal speeds for your visitors.