Custom Web Design
If you're looking to build an online presence promoting your company or selling products, 2Cubed are on hand to help you along the way. Our team work to bring your ideas to life using the latest design and custom web design processes. We collaborate to develop a wide range of custom-built software for your company…
If you're looking to build an online presence promoting your company or selling products, 2Cubed are on hand to help you along the way. Our team work to bring your ideas to life using the latest design and custom web design processes. We collaborate to develop a wide range of custom-built software for your company based on your requirements.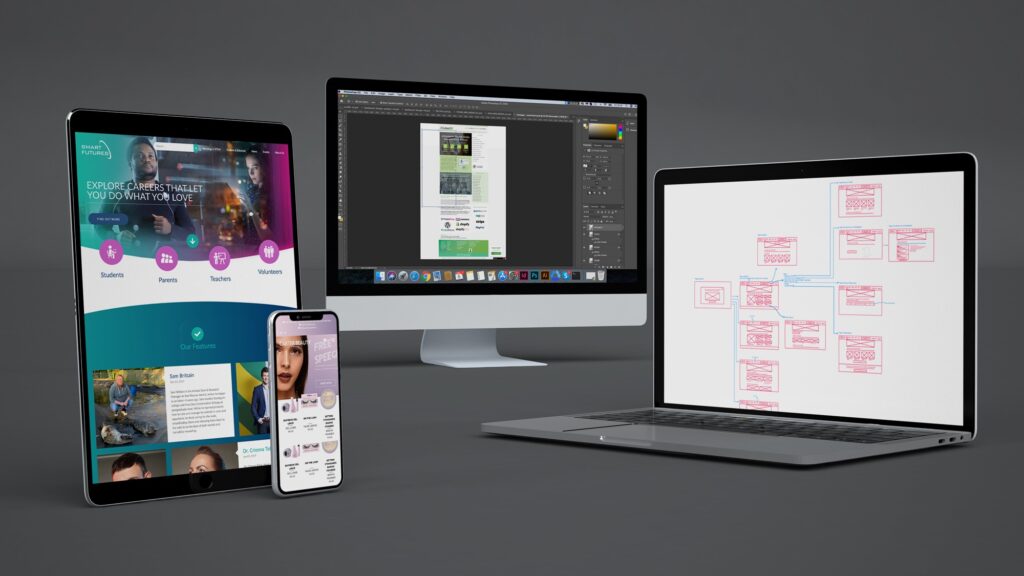 Website and software development is a constantly evolving industry. Things can change in a heartbeat. Keeping up to date with these processes, helps us to help our customers with the correct information and allows a flexible approach to your project. We have developed many custom and bespoke projects in a number of sectors and industries. Whether it's an eCommerce payment integration, bespoke API development and more, we have the tools at our disposal to successfully complete your project.
On Brand Development
Keeping your company branding at the forefront of the development process, in most cases may involve a deal of custom development but allows a 'build on brand' approach to your online project allowing you to maximise exposure whilst increasing engagement.
You can read more on our web development process here – https://2cubed.ie/services/website-development/
Our expert team is on hand to assist with any questions you may have. Check out a full list of services and our website process here – https://2cubed.ie/services/
You can use our dedicated quotation form below or contact us with any questions you may have here.
Please feel free to follow and interact with us on the following profiles.