Web Design Dublin
With over 20 years' experience in web design and mobile app development, we develop bespoke websites for your company in Dublin. Located in the heart of Blackrock we provide web solutions that will help expand your business online and maximise both sales and productivity.
Web Design, Website Development & Website Maintenance Dublin
2Cubed is an award-winning Web Design agency and mobile app development service in the Dublin area, we work from our Web Design Blackrock offices. Our skilled team have extensive experience in Web Development and Web Design for a number of Dublin-based businesses, within Dublin City and greater County Dublin. We pride ourselves on designing and developing bespoke, fully functional and exceptional websites for a wide range of industries including, healthcare, beauty, Non-profit SME's, education and retail. Some of our Dublin based clients include  Aware, Office Suites Club, Thunders Bakery & Mind & Body Works.
Your Dubin based business can rely on the expertise of the 2Cubed Web Design team to grow and expand your online presence, increase brand awareness and your revenue. In order to achieve the best possible results for our clients, we stay at the forefront of technology and ensure we provide the most effective and efficient service and support to all of our Dublin based clients. 
As a Dublin based Web Development agency 2Cubed understands the needs of Dublin based businesses and provides an extensive range of services to help them meet their targets and reach their goals. As a full stack Web Design agency we provide Web Design and Website Redesign services, working with our clients to understand the needs of their business in terms of design and functionality, incorporating their brand assets and producing a bespoke Web Design that reflects the needs and wants of their Dublin based business. We communicate throughout the process using Invision software and our expert web design provides support and guidelines through the most important steps. 
We stay at the forefront of technology in the Web Design sector. Using progressive web apps connecting WordPress and WooCommerce to a frontend like NuxtJS and deploying Netlify. By employing these progressive web apps we are able to achieve the fastest solutions for Web Design and Web Development for our Dublin based clients. We move with the times and our skilled and experienced Web Design and Web Development  team have experience in an extensive number of industries and sectors.  We strive to improve and increase your Google ranking as well as your brand identity.
As a Web Design agency we provide a number of operations for eCommerce website development in Dublin. We use platforms like Shopify, WordPress and WooCommerce, this software allows us to create a fully functional, bespoke and successful website for our online clients with online shops. We are also experts in the creation and Web Design of a wide range of informational and educational websites. Once you are happy with your fly functional and bespoke Web Design 2Cubed can create unique, engaging and high ranking content for your business that will engage your audience and increase your Google ranking. 
In this current climate it is essential that your website outranks your competitors, that it is unique, appeals to your target audience and most importantly generates increasing revenue for your business. 2Cubed Web Design agency can help you develop your company's brand, image and become an industry authority in the eyes of customers and search engines alike, helping with SEO and increasing your online exposure. You can also avail of our Website Maintenance and Management Dublin Service which you can read about here – website maintenance, WordPress Maintenance website management. This gives you peace of mind knowing that your website is secured and maintained to the highest standards. 
2Cubed are an expert team of skilled professionals that want to work with you to see your business thrive online. Let us help your Dublin based business to excel. We can help you develop brand assets, identify target demographics, our expert web design will work with you to design your bespoke and fully functional website.
Find us
2Cubed – Web Design Blackrock
Suite 10
Angelsea House
63 Carysfort Avenue
Blackrock
Co Dublin
Helping Dublin brands to reach new heights.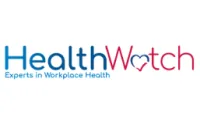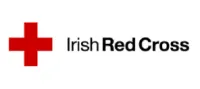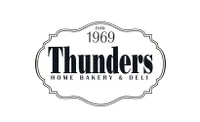 Recent Dublin Website Projects
We build beautiful bespoke customer friendly websites working with you every step of the way. All our web designs are tailor-made website that aligns with your brand identity.
View Projects
Website Designers in Dublin
We provide all sizes of businesses with best-in-class web design in Dublin. Let our professional team of Dublin web design build your online presence and brand while you focus on your business. If you have any questions about our web design services, please contact us today.
Do you want to gain more exposure in Dublin?
We can help you create a lasting brand that resonates with your customers in Dublin and beyond. We deliver outstanding results that empower our clients. Get your free website quote today.
Get Started
Award-winning web design
We understand that a great website starts with a great design. Our award-winning web design will take the time to get to know you, your business and your customers, so that we can create an online identity that will represent you and stand out from the crowd.
Quality, you can trust
We pay close attention to detail and use the latest technologies to create high-quality websites that are designed for search engine ranking and conversion.
Accurate estimates and transparent pricing
When you work with 2Cubed, you'll get an accurate estimate for every project which is detailed in terms of time frame, costs and other factors that could affect the project.
Expertise that goes beyond just developing a website
We won't just build your website but offer guidance on how to rank higher on search engines, grow traffic through social media or any other digital marketing channels you want to explore.
Web app development for everything you need
Whether you are looking for a simple landing page or advanced web apps, our team has the skills required to create and manage every aspect of your project. We work with customers all over Dublin to create new mobile-friendly apps as well as maintain existing sites and apps.
WordPress for all types of websites
Do you need a new website? Or do you need to update an existing site? Whatever it is we can help! We are experts in WordPress and WooCommerce website development. Our WordPress developers will work tirelessly until they have created a site that is exactly what you want.
Frequently Asked Questions
Can you design a website to suit my required business' needs?
2Cubed offer website design for all levels of business and industries in Dublin, we will work alongside you to ensure that your website is custom designed to suit all of your business needs and provide your customers with a positive customer experience. We scope out the specification for your website based on your requirements and program the website based on these business requirements. Our team have extensive experience with Web Design Dublin.
Does 2Cubed design bespoke websites?
Yes! Our design team ensures that your website is tailor made to meet the specific demands of your business. Our in house Software Development team will program your business rules and your bespoke website design to what you have signed off through our website design phase. We have extensive experience in Web Design Dublin and many Dublin based clients over the past number of years to help them achieve their online goals.
Can 2Cubed help design an accessible website?
Here at 2Cubed we understand the importance of Web Accessibility, we build accessible websites for a number of Dublin based non-profit agencies, to enable everyone to navigate, and interact online. We follow the latest W3C standards and have some software tools that allow us ensure that the website caters for all needs.We have extensive experience in creating websites and in Web Design Dublin.
Can you design a website to match my specifications?
Yes, here at 2Cubed we offer well designed, fully functional websites, we work collaboratively with you to ensure the website design is inline with your brand guidelines and reflects your company's ethos, while also providing an enjoyable customer experience. Our engineers have created bespoke software solutions for our Web Design Dublin based clients for the past number of years.
Can I have input into the Web Design design Process?
We will work alongside you to ensure that the site is designed to your specifications, within your brand guidelines and is not only aesthetically pleasing but also fully functional and provides an enjoyable customer experience. We use software called InvisionApp to get feedback and changes for your design where you are free to make suggestions and comments. These are sent back to you as rounds of changes until you have fully signed off on the website design.
Will my website have a mobile friendly web design?
Mobile is becoming the most popular device to browse the web, therefore our responsive web design service will ensure that your website is compatible with all devices. Our programmers will follow guidelines from our UX/UI specialist that will ensure that your website is fully responsive. The 2Cubed team have extensive experience in developing responsive design for mobile devices for our Web Design Dublin clients.
Can 2Cubed redesign my existing website?
Yes! Here at 2Cubed we have a talented and skilled team that will redesign your website to improve its functionality and performance.
Is redesigning my website important?
Redesigning your website is important as it presents a perfect opportunity for you to improve the design, functionality, SEO and site performance of your website. 2Cubed specialise in professional, bespoke website redesign and website upgrade services and Web Design in Dublin.
I want to redesign my website but I'm not sure how to go about this, can 2Cubed help?
Yes! We can help you improve your website's look and functionality, contact us today.
Will a website redesign boost my sales?
Improving your website's design and functionality can boost your businesses credibility and user experience resulting in increased sales. Making sure that your website works on all devices and has conversion at the forefront of your website is the key to get more sales and visitors to your website and we can help you with that!
Top Designers in Dublin?
When selecting the best web designer in Dublin, it is essential to consider various factors. Look for a designer with a strong portfolio and relevant experience in the industry. Additionally, it is important to check their reputation in the market and read online reviews. At 2Cubed, we have extensive experience in web design and have worked with clients across diverse industries. Our portfolio showcases our expertise, and we offer a range of services to cater to your needs.