2Cubed Website Design provide award-winning web design and mobile app development services to the Meath & Westmeath area. We have designed and developed many successful websites for Meath & Westmeath-based businesses such as CBE Homes & Tara Semi. 2Cubed have over 15 years' experience in web design, and calls upon this experience when developing bespoke websites for your company, helping you expand your business online and maximise both sales and productivity. We also provide:
Website Design
Web Development
Responsive Design
eCommerce Development
New Website Design
We use a number of eCommerce website platforms like Shopify, WordPress and Woo Commerce to run these successful sites. In addition to these services, we can also create unique content for your business – helping develop your company's image as an industry authority in the eyes of customers and search engines alike, helping you rank higher in Google and thus increasing your online exposure.
To view our full portfolio of website services please click here.
Please feel free to contact us on 01 905 8114 or email hello@2cubed.ie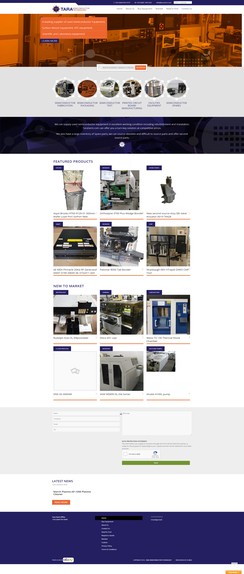 Get A Quote
Phone us on 01 905 8114 or if you'd prefer you can fill out our 'Get a Quote' form below and we will be in touch very soon.

Data Protection Notice:
The information you supply to 2Cubed through this form will be held and used by us solely for the purpose of responding to your request and will not be retained for any other purpose. Please ensure your details are correct before clicking send.