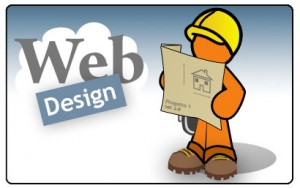 It's only a month into the year 2014, but already website users and eCommerce shoppers are starting to notice small changes in the websites they use each and every day. Like every other industry, web design changes regularly, so here are some of the trends to keep an eye out for in 2014.
Windows 8 and Apple's new iOS7 have firmly implanted the idea of a Flat User Interface in users' minds. Once, 3D designs with the illusion of depth were all the rage in web design, but 2014 will see slicker, more grid-like designs, that are extremely functional and thus very, very user friendly.
Whereas it used to be an afterthought for many companies, mobile is now key when it comes to web design. Responsive and adaptive websites have been popular for many years, but now many websites are being designed specifically to fit devices of all shapes and sizes, not just web browsers.
Scrolling is making a comeback! When bandwidth was a premium and most of us were still on dialup, bigger or longer websites were often a cause of hardship, but now everyone is used to swiping on their phones and scrolling on their laptops, so it's not as much of an issue. Expect to see more side-scrolling websites too, but it's far more practical to ask the user just to scroll in one direction.
An overabundance of images and less text. Just because they're trends doesn't mean it's a good idea. Garth Brooks may be back in Ireland, but double denim will never make a return! Many sites are now using images instead of text, but this can be hugely detrimental for search engine optimisation (SEO). User interfaces may be changing, but when it comes to Google Ranking, text is still king.
Simpler colours. You'll also see a lot of two colour or three colour websites this year. Clean, crisp, and simple works well with business brands, and means that your website can be another part of your brand identity.
Short video content. Vine was a huge success in 2013, and is only going to get bigger this year. As a result, you'll see many businesses dotting their websites with short snippet videos. These can be extremely useful for tutorials and informing your customers of your products.
To stay on trend in 2014, and to ensure that you get the most from your website, please contact 2Cubed today to discuss your options!