Web Design Wexford
With over 20 years' experience in web design and mobile app development we develop bespoke websites for your company in Wexford, helping you expand your business online and maximise both sales and productivity.
Find us
2Cubed – Web Design Wexford
Unit 19 Woodbine
Business Park
New Ross
Co. Wexford
Web Design Services Wexford!
Web Design Wexford, Web Development & Website Maintenance
2Cubed Web Design Wexford provides award-winning web design and development services to businesses in Wexford. We cover all areas of Wexford. If you're looking for web design in Gorey,  Enniscorthy, New Ross, Wexford Town or anywhere in County Wexford you've come to the right place. We have designed and developed many successful websites for Wexford-based businesses. As a Wexford based business ourselves we endeavour to work with other Wexford businesses to help them build their brand, grow their presence and excel online. We have worked with several well-known Wexford based businesses over the past 20 years, and specialise in a number of sectors including business websites, for SMEs, non-profit and charity websites, healthcare websites, beauty websites and hospitality websites. Some of our previous clients include LA Marine & Dunbrody Famine Ship Experience,  Crust Pizza, The IOAC and Denises Beauty Clinic to name a few. 2Cubed has over 20 years of experience in web design and web development. With an experienced and highly skilled team that work with you to design and develop your fully functional and bespoke website. We will work to your specifications to help you expand your business online and maximise sales and productivity.
We provide a number of options for eCommerce website design and website development. Platforms like Shopify, WordPress and WooCommerce allow us to help you to run a successful online shop. We will consult with you and understand what platform would be best for your business. Then we get to work, the project begins in the website design phase where our talented in-house designers design and layout your website's structures in line with your brand guidelines and specifications. The project is then transferred to our skilled website development team to programme your website and ensure its functionality is as required. It then goes to our content team who help you create and upload your text and images to the website. Once the website is live we offer a wide range of support services to ensure that your website is performing to its highest possible level. These include website maintenance and management which you can read about here – website maintenance. This gives you peace of mind knowing your website is secure and maintained to the highest standards. We also offer a digital marketing and SEO service where we create unique content for your business – helping develop your company's image as an industry authority in the eyes of customers and search engines alike, helping you rank higher on Google and thus increase your online exposure. 
Technology driven company
Web Developers in Wexford
We are a professional web design company based in New Ross, County Wexford. Our team uses the latest techniques in web development to create beautiful and modern websites that work across all devices. Whether it's a personal blog or a new eCommerce website, our web designers will take care of everything from the logo to the smallest interactive detail. Our in-house developers use the best practices and latest technologies to create fast, secure and responsive websites that are built to last.
We pride ourselves on being at the forefront of technology and being able to deliver projects that utilise this technology to its fullest potential. This ensures that clients get more value for money when they hire us. Developing projects that are not only visually appealing but also fast and secure. We are able to achieve this by using the latest technologies and frameworks. If you have any questions about our web design services, please contact us today.
Do you want to gain more exposure in wexford?
We can help you create a lasting brand that resonates with your customers in Wexford and beyond. We deliver outstanding results that empower our clients. Get your free website quote today.
Get Started
WEB DESIGN WEXFORD
Helping Wexford brands reach new heights.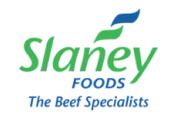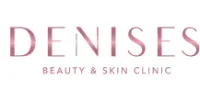 Recent Wexford Projects
We build beautiful bespoke customer friendly websites working with you every step of the way. All our web designs are tailor-made insuring they align with your brand identity.
View Projects
Freaquently Asked Questions
Does 2Cubed design bespoke websites?
Can you redesign my current site?
What website services does 2Cubed offer?
Where is 2Cubed based?
Will my website be mobile friendly?